WE MADE FRONT PAGE NEWS THANKS TO ALL OF YOU!!!
http://www.bradfordera.com/news/article_9639b36a-a02d-11e3-807c-001a4bcf887a.html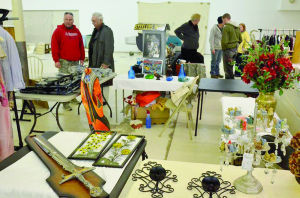 This will be the area's first large indoor flea market / garage sale concept. You will be able to rent space for two or more tables every weekend in the old Parkview Building located at 200 West Washington Street in Bradford, Pennsylvania. We will offer paved parking lot parking for over 100 cars, indoor restrooms, food and beverage on site and over 30,000 sq ft. Anything can be in the set up. Used and New Merchandise. Hand Crafted items, antiques, electronics, collectables, baked goods, and so on.